Exhibitions of the Galeria de Arte Minkner and further events 2021/22
"The Naive send their regards"
Collective exhibition
Exhibition from 15.01. – 13.04.2022 in Santa Ponsa
Without Vernissage
Originally, naive painting was a field of activity for artistically untrained people who depicted their dreams, their ideal world. Most of the motifs were from the rural environment. This has also given rise to a modern art movement that uses a childlike mode of representation. The Galeria de Arte Minkner has brought together works by four international artists in its collective exhibition. Stevan Popovski is an internationally renowned representative of naive painting from the former Yugoslavia and the Generalic school. He stands for scenes from the rural life of his homeland. Diego Arango Arango comes from Colombia and has lived in Mallorca since 1988. He paints in a style that combines dream images and symbols with naivety. He is counted among the "sophisticated naives" of the current art scene. Hanne Holze has lived on Mallorca since 1998. She observes people and parodies them in her paintings – always positive, benevolent and endearing, carefree figures, round as a ball and with a sometimes-curious anatomy. And finally, Otto Quirin. In Germany he is considered one of the important representatives of lyrical abstraction, but he can also do things differently: in his Spanish studio in Blanes/Girona he observes beach life and depicts it in a naive and cheerful manner.
Mixed Media Collagen
Collagen from Burkhard Lohren
Exhibition from 16.10.2021 – 14.01.2022 in Santa Ponsa
Without Vernissage
Talent, a willingness to experiment and a desire for new things characterise the Paderborn-born artist Burkhard Lohren. Many solo and group exhibitions as well as numerous TV features (ZDF, RTL, VOX) have made him well-known and given him a large collector community. His collages are created in a symbiosis of painting and digital image processing on the computer using various techniques, filters and programmes. Burkhard Lohren's works are usually not only about quoting images, but he lends his works new and substantive dimensions through unexpected combinations, for example with text excerpts. Today, Burkhard Lohren is one of the most important representatives of "Contemporary German Pop Art" of the younger generation.
"Declaration of Love to Mallorca"
Watercolours by Wilhelm Fikisz
Exhibition from 01.09. – 15.10.2021 in Santa Ponsa
Without vernissage
Wilhelm Fikisz has a large community of collectors on Mallorca. No wonder: for many years, he has usually exhibited new works at the Galeria de Arte Minkner during the popular Whitsun festival and allows people to look over his shoulder during the creative process of his watercolours. This year's exhibition is entitled "Declaration of Love for Mallorca" and shows the results of his numerous forays across the island – landscapes, villages, vineyards, harbours and flowers. After training as a textile graphic artist, Fikisz, who was born in Austria and now lives in Switzerland, turned to watercolour painting over the past 20 years and is often referred to in professional circles as the "master of watercolour". Fikisz has had countless exhibitions in Switzerland, South Tyrol, Germany, Austria, Spain, Great Britain, Sweden and Belgium and has received several prestigious art awards. Fikisz lures the moods of living light into his works. His bold colours and daring perspectives reflect his dynamism and passion for painting.
Save the date: "Mallorca Magazine Golfcup – powered by Minkner & Partner" – 25 September 2021, Golf de Andratx
Saturday, 25. September 2021
For the friends of golf it is important to reserve an important date: On 25.09.2021, the traditional golf tournament "Mallorca Magazin Golfcup – powered by Minkner & Partner" will take place at the Golf de Andratx course. As always, there will be halfway catering, buffet with award ceremony and raffle. The contribution towards costs is 135 €. Registration: info@golfdeandratx.com; Tel. +34 971 236 280
GOLF DE ANDRATX
Calle Cromlec 1
E – 07160 Camp de Mar
SUMMERTIME
Artists of the Gallery
Exhibition from 01.07. – 30.08.2021 in Santa Ponsa
Without vernissage
"Summertime" ist der Titel der Sammelausstellung der Galeria de Arte Minkner, die bis zum 31.08.2021 läuft. Nach Pandemie, Lockdown und starken Beschränkungen, sich im Freien zu bewegen, hat auf Mallorca die Lebensfreude wieder Platz gegriffen. Die Künstler der Galerie drücken ihr Summerfeeling aus: Dagmar Adamski mit ihren sensiblen Blumenarrangements; frech und in bester Pop-Manier malt Johannes die schönsten Blumenwiesen; den Eisbecher von Pop-Artist Herman Reichold (kurz: Herman) möchte man sogleich verschlingen und beim Betrachten der Strandszenen von Otto Quirin sehnt man sich nach Sonne und Meer.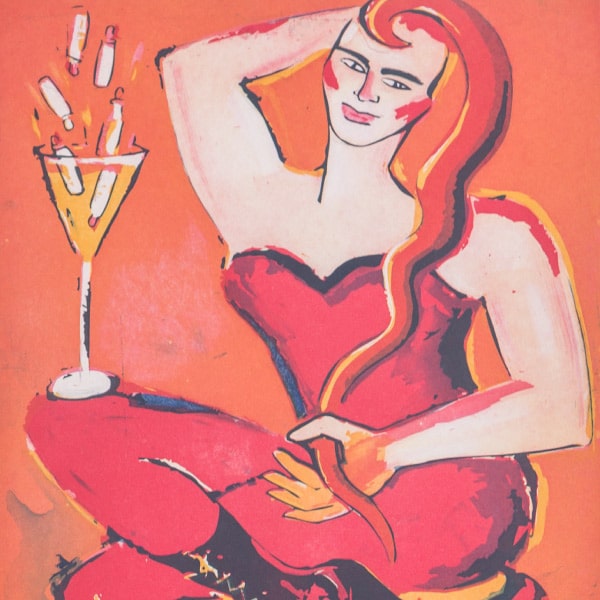 CONTEMPORARIES – THEMES AND SCENARIOS OF THE PRESENT
The exhibition "Contemporaries" has been extended until 30 June 2021.
Works by various artists
Exhibition from 01.04. – 30.06.2021 in Santa Ponsa
Without vernissage
Galeria de Arte Minkner titles its new exhibition "Contemporaries – Themes and Scenarios of the Present". Contemporary art of the present is commonly referred to as "contemporary". Contemporary art thus includes a broad spectrum of artistic style, techniques used, materials processed and concept. From the gallery's collection, we present contemporary works by the following artists: Elvira Bach, Joseph Beuys, Jan Peter van Opheusden, A.R. Penck, Paul Quick, Mike Steiner, Antoni Tapiès and Peter Thoms.
EXTENDED UNTIL 31.03.2021
PALMA'S FACES – PALMA'S FACADES
Assemblages by Prof. Jürgen Wölke
Exhibition from 07.08. – 10.09.2020 in Santa Ponsa
Without vernissage
Prof. Jürgen Wölke was the undisputed master of assemblage, spatial-plastic material pictures with which he recreated the "world in miniature". He was known as a constant seeker and collector in junkyards in Berlin and Mallorca as well as in small, traditional grocers' shops where he found his motifs. Large-format works by Wölke can be found, for example, at New York Airport, Leipzig Central Station and in numerous private collections. On several occasions, the Berlin Senate presented Wölke's assemblages to its state guests as gifts. In Palma, he was drawn to the battered, morbid façades of the old town. He created sensitive Mileu studies of documentary value.