The real estate company in Mallorca – an institution on the island
In Spain, real estate agents seem to be "a dime a dozen" – especially on Mallorca. According to a calculation by the Spanish Institute of Statistics (INE = Instituto Nacional de Estadística), there are said to be 7,000 (!) estate agents working on the Balearic Islands – from large chains to franchise providers to lone wolves. The Balearic government is planning to regulate the estate agency business on Mallorca in coordination and cooperation with the professional organisations (entry requirements such as professional training and further qualification, obligations to provide proof of payments to the tax office and social security, proof of professional and property damage liability insurance, etc.), which should put an end to the activities of most "wild" estate agents. Major real estate agents in Mallorca are affiliated to the ABINI association, which is involved in these consultations. Minkner & Partner is a member of this association.
Everyone on Mallorca has a different focus in their work and their own company philosophy. In the following we report "about us": the 38-year history from the company's start in Germany and 29 years exclusively on Mallorca; our international, multilingual and highly trained team, the company philosophy and the values we stand for; our working area in the southwest of Mallorca; our awards, our commitment to social and cultural issues; about our media work and how our work is welcomed by our clients. And you will understand why Minkner & Partner has become one of Mallorca's leading estate agents.
---
The Company
As a real estate agent in Mallorca, Minkner & Partner can be summed up referring to just a few numbers: Operative since 1984 in the Mallorcan real estate market, 4 offices (Santa Ponsa, Puerto Andratx, Palma)and more than 30 employees, offering over 1,200 properties. Figures are one thing however we would like to give you some additional information: the history of the company, its employees and the reason why you can trust us as a real estate agent when it comes to buying property on Mallorca.
[yottie id="3″]
---
History
Minkner & Partner's business history begins in Berlin in 1984: Lawyer Lutz Minkner and his professional associates specializing in law, taxation and business consultancy founded the company "Minkner & Partner PROFI KONZEPT". Together with his partners, Mr. Minkner developed professional business concepts for companies. This in turn led to the development of a commercial real estate business for these companies as well as private real estate for the entrepreneurs. In 1993 Edith and Lutz Minkner moved to Mallorca, establishing and continuing there – subject to the Spanish law – the successful history of their company and limiting their task to acting as real estate consultants for properties on Mallorca.
During its more than 29 years on Mallorca, Minkner & Partner has built up an incomparable network of international lawyers, notaries, tax consultants, financial professionals, architects, contractors and all kind of experts involved in the world of real estate. With its main office located in Santa Ponsa and branch offices in Pto. Andratx, Palma and Llucmajor, Minkner & Partner is today the leading owner-managed real estate agent on Mallorca.
---
What makes Minkner & Partner so special?
Hundreds of brokers offer their services to Mallorca's international clients. Unfortunately, many of them do not meet the internationally required minimum standards of training and market knowledge. This also explains why many young brokerage firms disappear just as quickly from the market as they have appeared. If you want to buy or rent a property on Mallorca, please read here why Minkner & Partner should be your number one choice when looking for a real estate agent on Mallorca.
Hundreds of brokers offer their services to Mallorca's international clients. Unfortunately, many of them do not meet the internationally required minimum standards of training and market knowledge. This also explains why many young brokerage firms disappear just as quickly from the market as they have appeared. If you want to buy or rent a property on Mallorca, please read here why Minkner & Partner should be your number one choice when looking for a real estate agent on Mallorca.
Minkner & Partner is an owner managed company:

At Minkner & Partner, the company owners Lutz Minkner (structures and finances), Marvin Bonitz (sales) and Edith Minkner (social commitment) personally manage the business

. They are assisted by longstanding members of staff who make up the management team, each and every one of them is involved in bringing the contract to its conclusion and is on hand to assist if problems arise and do their utmost to find a solution.
Minkner & Partner a team of experts who know everything about real estate on Mallorca: Competence cannot be bought. It is the result of training, studies, and many years of professional experience plus a detailed knowledge of the market. Edith Minkner is a property manager and also an expert on evaluating properties. Lutz Minkner has a knowledge of Spanish and international real estate law, which is based on a 40-year career as a lawyer, lecturer, specialist author and entrepreneur, bringing together theory and practice. Finally the company's 40 employees, some of whom have worked for many years at Minkner & Partner, boast excellent knowledge of the market and are constantly being trained by company management.
Minkner & Partner has an extensive real estate portfolio: Due to its status and reputation, Minkner & Partner is always one of the first names that owners seek out when looking to buy property. It therefore follows that Minkner & Partner offer an impressive portfolio of properties in the regions in which they work. This saves the prospective buyer a great deal of time, as Minkner & Partner can provide (almost) everything that is available on the market, therefore the person searching need not use numerous brokers. If you are unable to find your desired property on our website, www.minkner.com then let our sales agents know your wishes and dreams. We have a vast 'treasure chest' of properties, some of which are not available on the internet website for reasons of discretion. Perhaps your ideal home is amongst them. We will gladly help you find your property based on your special requirements, a property ' made to measure'.
Minkner & Partner offers a thorough after-sales service: For many brokers business is over as soon as the contract is signed and the cheque received. The often laborious after-sales service is sometimes refused or given to third parties for an additional fee. At Minkner & Partner the after-sale service is unlimited to the – often laborious – contract negotiations with the suppliers of electricity, water, gas and telephone as well as insurance companies, all free of charge for our clients. For all important questions or queries around the Mallorcan real estate, clients can address Minkner & Partner. In particular, we can help with the recommendation of house supervisors, gardeners, pool care as well as craftsmen from plumber and electrician up to building companies for changes and renovations. An overview of our partners from all areas of life can be found in our expert recommendations. But our after-sales service goes even further: Minkner & Partner wants to stay in permanent contact with you, wants you to feel comfortable and at home on Mallorca. This is why Minkner & Partner organizes readings, lectures, golf tournaments, Vernissages and much more. You can find an overview for the current year in our events calendar.
Minkner & Partner offer a complete after-sales service that is supported by the structure of its employees. For every salesperson there are two administrative members of staff in the office – a structure that no other real estate agent on Mallorca offers. Whoever buys/sells with Minkner and Partner receives an all-inclusive package.
---
The company management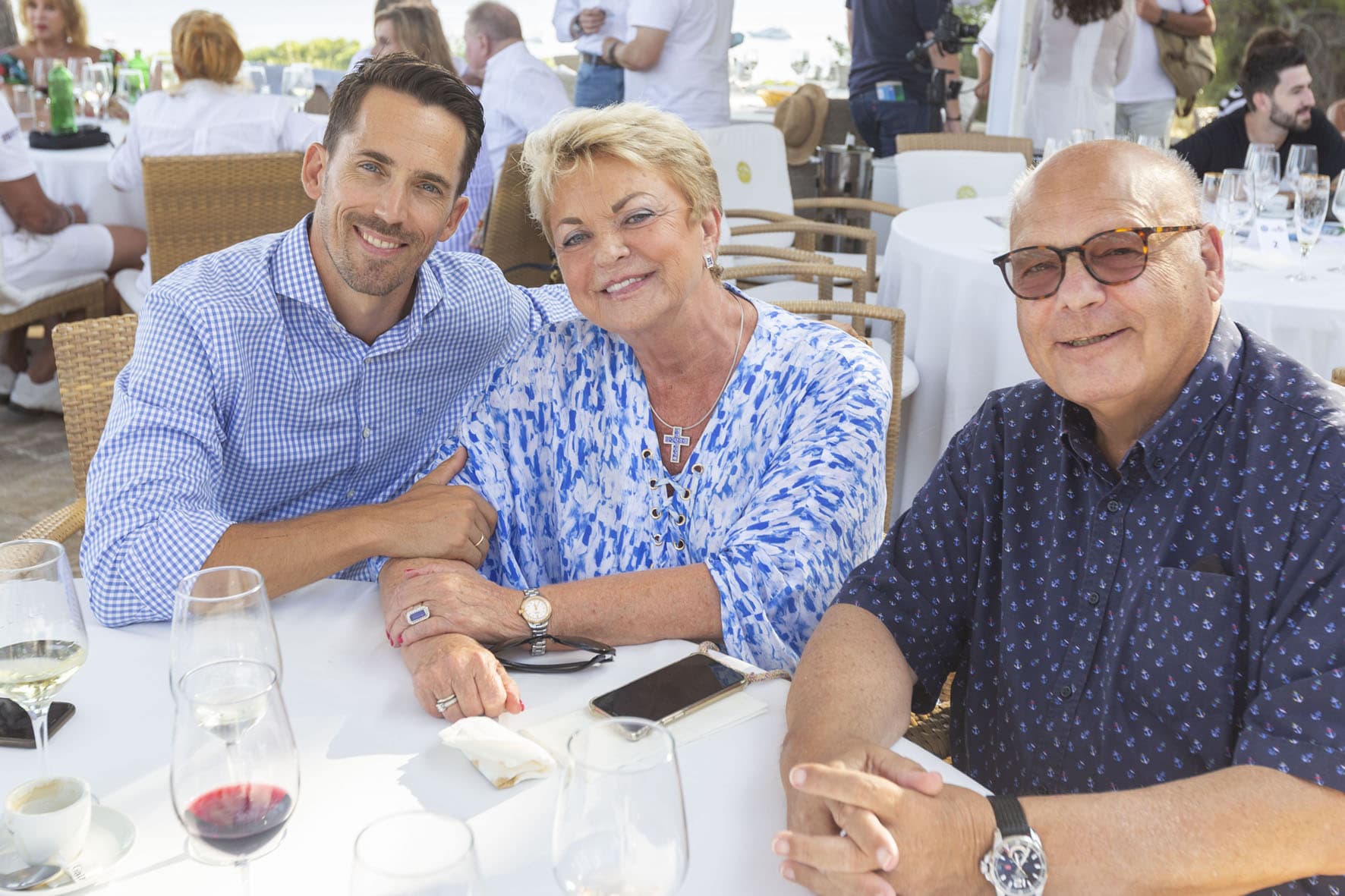 The company is run by the three managing partners. First of all, there is Lutz Minkner, who is responsible for the areas of "structures and finances". Lutz Minkner is the founder of the company and has almost 50 years of experience as a lawyer, lecturer, author of specialist books and entrepreneur, and is a proven expert in Spanish and international real estate law and tax law thanks to numerous publications and specialist books. Marvin Bonitz is responsible for "Sales & Development". He has held various management positions at Minkner & Partner, most recently as Sales Director. He has also been managing partner since 2022 and will successfully lead the company into the next decade with his innovative ideas. Edith Minkner has withdrawn somewhat from the day-to-day business and now heads the "social commitment" sector, which has been one of the essential pillars of the company since its inception, namely assuming social responsibility for the benefit of the community.
The Competence Team
Minkner & Partner has very individual employees. Everybody is passionate, multi-lingual, respectful, communicative, creative and innovative. This is in itself is already a good basis for success, but it is not everything. As in every team initially there are personality clashes and competition between team members and therefore possible synergies can remain untapped. As diverse as the workspaces and talents of the team members are, the best result comes only when each team member is prepared and able to work and think across the board.
The whole is greater than the sum of its parts
(Aristotle 384 BC – 322 BC)
A real estate agent's work takes place not only in the individual branches of Minkner & Partner, but also depends on cooperation between the branch offices and the head office. This signifies that not only is the individual performance of team members important but " the whole is greater than the sum of its parts". Most of our employees have been working in our company for many years. We are proud of our employees and are pleased that our employees are proud to be part of the success of Minkner & Partner.
. 
Work as a sales agent with Minkner & Partner on Mallorca
Would you like to form part of the Minkner team? Are you hungry for success? As we are presently expanding we are looking for additional sales agents.
Your profile:
Proven sales experience and success in the real estate sector on Mallorca
High level of spoken German, English and Spanish
Knowledge of the real estate market
Reliable and enthusiastic
Team orientated
We offer:
Excellent performance-based earnings opportunities (fixed salary + commission)
Professional sales structure & training
Highly motivated, dynamic team of experts
Excellent customer network
Reliable company with great experience
Please apply online. All applications will be treated as confidential!

---
Our philosophy as a real estate company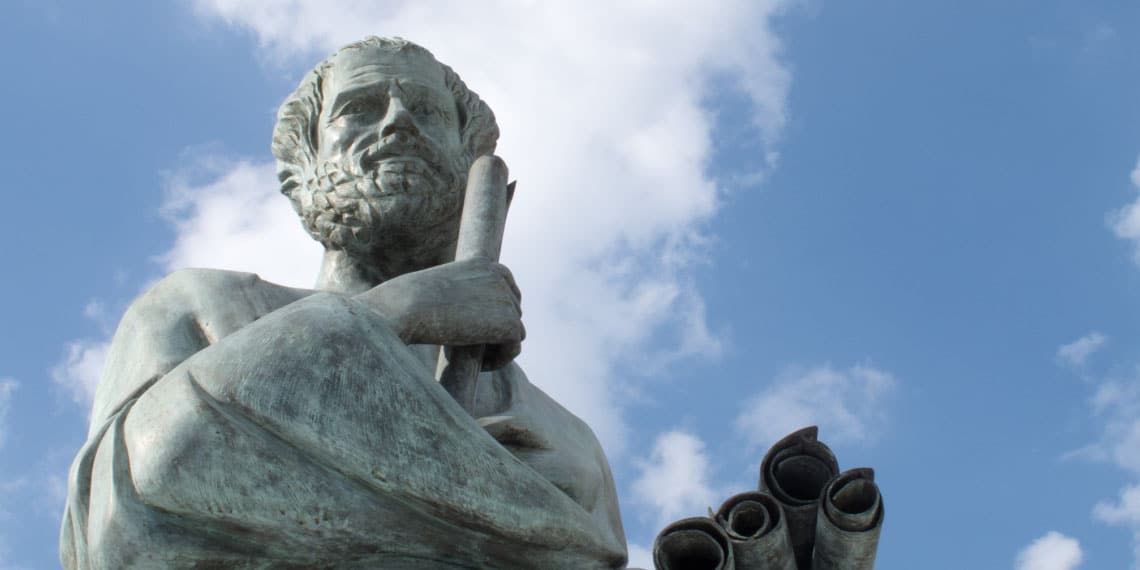 Minkner & Partner – Mallorca real estate is a Spanish company with German owners. However for these two entrepreneurs Spain and Mallorca is not a host country, because Edith and Lutz Minkner and Marvin Bonitz have found their home on the island.. They were made to feel welcome and quickly made Spanish and international friends. They are renowned as real estate brokers and respected by their Spanish partners. The international and bilateral context makes it important to pay particular attention to the formation and further development of the company's philosophy and culture.
And so Edith Minkner, Lutz Minkner and Marvin Bonitz, as owners and hands-on managers of the company, have developed their business philosophy. They have shaped the basic principles in relation to their customers (prospective owners and owners), members of the network (notaries, lawyers, tax consultants, financial professionals and craftsmen and service providers), competitors and the company; part of which is Minkner & Partner – Mallorca real estate, and their employees. The main principles are:
respect
sense of responsibility
reliability
integrity
sustainability
team spirit
innovation
These values are the basis for responsible behaviour. At the same time they are a guideline for their employees, based on which they identify with the company and its goals. This is a team you can build upon. If you want to buy or rent property on Mallorca you can be sure that you have made the right choice.

---
The regions in which Minkner & Partner offers real estate on Mallorca
Head Office Santa Ponsa
With its head office in Santa Ponsa and branch offices in Pto. Andratx, and Palma and the work areas corresponding to these offices, Minkner & Partner cover the most important areas in the real estate market on the island, namely the southwest, south, southeast and centre of the island..
Minkner & Partners' head office has been established for 20 years in Santa Ponsa on the Avda. Rey Jaime I 109. Not only is it the main office but it is also responsible for sales of real estate in the southwest of Mallorca from Costa de la Calma to Bendinat
If you are looking for property in Mallorca whether it be to buy or rent, particularly in the areas of Costa de la Calma, Santa Ponsa, El Toro/Port Adriano, Calvia-Dorf, Sol de Mallorca, Cala Vinyes, Palmanova, Magaluf, Illetas, Portals Nous/Puerto Portals, Bendinat, Cas Catala, then please contact our Santa Ponsa office. Minkner and Partner is the right agent for you.
Branch Office Palma
The area of work of our Palma office is mainly the old town, which includes the trendy districts of Calatrava – Dalt Murada, La Lonja, Santa Catalina, the Borne – Jaime III – San Nicolas and Palma's promenade, the Paseo Maritimo. The office also covers Palma's southern coastal strip with the former fishing villages, which were previously day trips for the people of Palma and are today very popular residential areas, such as Portixol, El Molinar and Ciudad Jardin. Palma also takes care of the western suburbs of Genova, San Agustin and Cala Major as well as Bonanova and the prestigious residential area of Son Vida which is just north of the city.
If you want to buy or rent properties in Palma's old town, the Paseo Maritimo, Portixol, El Molinar and Ciudad Jardin or in the suburbs of Genova, San Agustin, Cala Major and Bonanova or Son Vida, then Minkner & Partner's experts in the Palma office – directly opposite the Parliament building – can offer help and advice.
Branch Office Port Andratx
Minkner & Partner's Port Andatx branch office is responsible for the sale of real estate from San Telmo to Paguera.
If you want to buy or rent property in Mallorca, especially in the towns of San Telmo, S`Arraco, Andratx, Port Andratx, Camp de Mar and Paguera then you are in the best hands when you call our Port Andratx office.
---
Awards

Best Property Agent
Since 2006, BELLEVUE – Europe's biggest Real Estate Magazine – has been awarding the world's best real estate agents the title of "Bellevue Best Property Agents". This award is the only independent seal of quality in the real estate service provider sector and enjoys a considerable reputation – both nationally and internationally. Every year, a six-member jury consisting of well-known professionals from the real estate industry and BELLEVUE editors' reviews which companies meet the evaluation criteria and receive the award. The assessment criteria are seriousness, experience, expertise, objective advice, market knowledge, an attractive portfolio, a comprehensive range of services and reliability. Since 2006 Minkner & Partner has been one of the selected groups of real estate companies that are allowed to carry the seal of quality. For the current year the jury has again awarded us this seal of quality.
---
Social Engagements
Edith and Lutz Minkner have always been socially committed, also in Germany, where they were less in the "public eye". They have put their heart and soul, time and money into projects that served a good cause. They have always succeeded in convincing others to work together to achieve a united goal, according to the Chinese saying: "Many small rain drops can become a powerful storm".  Also, on Mallorca, the entrepreneurs have never lost sight of those who are less fortunate in life, in addition to the successful establishment of Minkner & Partner, both of them pay special attention to helping abused, severely handicapped and sick children. In addition to many individual aid measures, which we do not want to mention here for the protection of those affected, Minkner & Partner also support a number of charitable organizations, focusing on those in Mallorca. Firstly, because we believe in the quality of their work, secondly, we select only those organisations that keep the administrative costs to a minimum.
Two of the charitable organizations that Minkner & Partner has been supporting for many years are ASPANOB – a self-help organization for parents of children with cancer (www.aspanob.com) and AMADIP ESMENT – a foundation for severely disabled young people and adults (www.amadipesment.org). Please have a look at the internet works of these non-profit organisations, where their history and work is presented. Maybe we can encourage you to support the valuable work of these organisations in some way.

---
Cultural Engagement
Edith and Lutz Minkner have been friends of the fine arts for decades: poetry, painting, music. This is not just an insignificant hobby, they both have been actively involved in the art world for decades, not only as consumers, but also as organizers and patrons. Already in Berlin, Lutz Minkner ran a renowned art gallery next to his law office for many years. Both of them have put their love and enthusiasm for art into practice on Mallorca, by founding the Galeria de Arte Minkner, organizing a series of smaller and larger concerts, theatre events and lecturers. Finally, becoming involved in the circle of friends of the Balearic Symphony Orchestra, as to help the advancement of young musicians is also close to their hearts.
Galeria de Arte Minkner: In 1997 Edith and Lutz Minkner founded the "Galeria de Arte Minkner" as an integral part of the overall company. Reputable gallery work is, for the Minkners, not only a passion but is based on decades of experience. From the seventies to the mid-eighties and in addition to his law office, Lutz Minkner also ran the renowned Pheasant Street Gallery, where he introduced and promoted, among others, the 'young savages'. Among the s artists represented at that time are such well-known names as Fred Thieler, Walter Stöhrer, Salome und Elvira Bach. In 1997 the Minkners took over the large glass pavilion in Santa Ponsa Avenida Rey Jaime I, which provided the perfect ambience to tie in with the art gallery in Germany. In the past 20 years over 200 solo exhibitions and numerous group exhibitions have taken place here and in other areas. In addition to the artistic occasion, the well-attended vernissages always provide an opportunity to meet new people, share experiences and engage in lively discussions.

The Minkner Art Gallery does not limit itself to one kind of art but rather represents an array of artistic work. With this in mind the Minkners have opened up their gallery to include work from those artists who represent the Mediterranean lifestyle though subjects and colour, and also to those whose work represent and characterize periods of time. To follow are just some of the artists who have exhibited in the Minkner Gallery: Dagmar Adamski , Diego Arango Arango, Elvira Bach, Manel Casa Ella, Jörg Döring, Antonio Falco, Wilhelm Fikisz, Elena Gatti, Herman, Herbert Hundrich, Iti Janz, John , Alfred Lichter, Gabriele Lockstädt, Heinz Morzoeck, David Templeton, Peter Thoms, Dimitri Vojnow, Jürgen Wölke and David Zisman.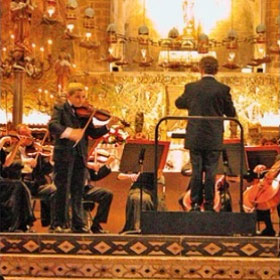 Circle of friends of the Balearic Symphonic Orchestra: Music is another passion of Edith and Lutz Minkner. For many years they were sponsors of the international Music Festival on Mallorca, MUSICA MALLORCA. The Minkners also helped to bring the Dresden Philharmonic Orchestra to Mallorca to give a concert and during the last few years they have been involved in "Circle of friends of the Balearic Symphony Orchestra" of which Lutz Minkner is the Vice-President. During the economic crisis the city of Palma was named as "European capital of culture" but at the same time the musicians feared for their jobs and the possible dissolution of the orchestra was discussed. At this point the "the circle of friends" led by the energetic Austrian Josef Eggers who is a patron of all things cultural and a friend of the Minkners , along with other interested music lovers, initiated a plan to save the orchestra and to put it in a solid financial position. In spring of 2016, the Balearic Symphony Orchestra performed in the Vienna Music Hall accompanied by Juan Diego Florez to great acclaim, an event that was funded largely by the friends of the Symphony Orchestra.

Promoting of young musicians: Edith and Lutz Minkner have also taken up the cause of promoting young musicians. Early on they supported the young Mallorcan "wonder violinist" Francisco Garcia Fullana and were able to convince a Swiss cultural foundation to take an interest in him, which then took over the cost of training at the Conservatory in Madrid and in the United States. Francisco, who now lives in New York, but always comes to concerts on Mallorca and has become an internationally sought-after soloist.

---
Customer reviews
Minkner & Partner has sold almost 3,000 houses and apartments in the last 24 years on Mallorca and has rented out countless long-term properties. From many customer relationships, long lasting good acquaintances, often friendships with the employees of the company have developed. We are pleased when our customers write to us and let us know whether they were satisfied with the service that had been provided. This is the only way we can further improve not only our sales service, but also our after-sale service. We do not want to rest on our 5 stars, we continue to work together on a daily basis to provide an outstanding service.
---
"Dear Mr. & Mrs. Minkner, dear Mr. Bonitz
We would like to thank you; your team is absolutely fantastic!
From the first viewing appointment until the "finale" everything was perfectly organised and went to plan. A special thanks to Luis Pitarch and Herr Rebaudo. We were very impressed with Luis from our first meeting, not only is he a "super guy" but also a top professional, whose honesty, friendship and knowledge made him stand out from others. Mr. Rebaudo took over for the completion of contracts and was available for any questions at all times. He was always very well prepared in everything, nearly up to the point where we didn't have to do anything at all, if there was a problem there was always a quick and satisfying solution found. "Such a service is unique"! Last but not least… Miss King! Miss King did many various provider changeover registrations for us and was a fantastic help in all of these matters. We are extremely grateful for all of your help and the perfect handling of every matter. Hopefully we will soon be able to come to the island and enjoy our second home.
Until then, we wish you all the very best and very good health!
Kind regards from Krefeld!
Nina Ettwig & Stefan Minor "
---
"Dear Mr. & Mrs. Minkner
Thank you for the beautiful gifts after the notarization of the sale of our apartment in Calle Murillo 702 in Camp de Mar. Many thanks also to your extremely efficient staff at the Puerto Andratx office and at your head office in Santa Ponsa.
We will of course be happy to recommend your service to friends.
With kindest regards
June & Neil Toddington"
---
"Hello, Mr. Neumann,
During the weeks of our property search, we got along so well with you that we would like to continue to address you by your first name Matthias: When we started our property search, we were quite careful, because we had heard good and bad about your profession in Mallorca. However, our reservations were quickly dispelled when we came to Minkner & Partner and personally got to know you in your office in Pto Andratx. We were impressed by your thorough working methods. You were able to give us any information we asked for, and if you were missing facts, you were able to quickly get the needed information. All very professional, but also with passion and dedication. Here in Berlin we say "nothing could be better". No wonder that with your help we have now found our dream house in Pto Andratx. "It was love at first sight". You and the contracts department of Minkner & Partner were also a great help in the negotiations with the seller. It is a pity that we are only allowed to award 5 stars. For us Minkner & Partner deserves 5 stars+.
With kind regards
W. v. F." Winfried von F. from Berlin, Germany
---
"Dear Mrs. Minkner,
I would like to thank you again personally, for selling my villa in Son Vida in such a short time. As I had my property for sale with various estate agents, I can appreciate the extraordinary and special service of your company. None of your competitors had dealt so extensively with the philosophy of our house, no other estate agency took such coordinated marketing measures, no-one explained to us the legal and tax issues involved in a sale, as comprehensively as your highly esteemed spouse. This ultimately explains your success. Once again: great praise and many thanks.
F. u. V. K." Frederike and Volker K, Buxtehude, Germany
---
"Hola, Oscar,
Since I have moved into my new apartment in Palma, I would like to thank you once again for your super effort and attention with the rental of my apartment. It is obvious that you have been in the industry for many years: There was no question that you couldn't answer, as well as there was no problem that weren't able solve. Also, your dedication during the negotiations with the landlord was very impressive. Good luck for your future.
P. S. "Pedro S., Palma, Spain
Contact
Want to know more about the company Minkner, the real estate broker in Mallorca, who does more than just sell real estate? Please contact us as follows.


---