Welcome to Mallorca the golfers' paradise
In addition to the Costa del Sol in Andalucia and Portugal's Algarve, Mallorca is the most popular golf destination in Europe. Nineteen 18 hole courses and four 9 hole courses, as well as practice areas and short game areas, offer training and match facilities for all levels. This explains why beginners and experienced golfers like to come to Mallorca and also why well known golf professionals frequently visit the island.
Mallorca's golf courses lure their international public throughout the year. In the height of summer between the hours of 11.00h and 16.00h the courses are quiet; however, clubs offer good discounts during this time.
Golf courses also offer excellent services: professional trainers, clubhouses with Mediterranean or modern ambiences, restaurants and opportunities to partake in numerous tournaments. Those who come to the island occasionally to play golf have numerous hotels, which are on or close to golf courses, to choose from and which offer all amenities for a discerning public: wellness, spa, fine dining and lifestyle. Those seeking a permanent home, a holiday apartment or a vacation property close to a golf course, should get in touch with a Minkner & Partner agent who is able to open the door to some of the best golfing properties on Mallorca.
Golf courses south west Mallorca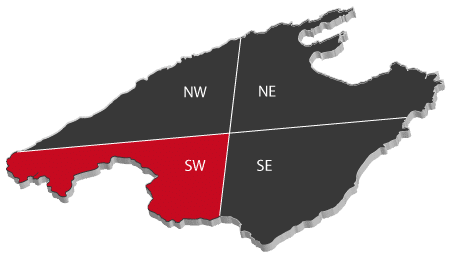 Son Vida Golf
Urbanización Son Vida
E-07013 Palma de Mallorca
www.sonvidagolf.com
info@sonvidagolf.com
Info: 18-hole golf course: Par 71
Son Muntaner Golf
Carretera de Son Vida
E-07013 Palma de Mallorca
www.sonmuntanergolf.com
info@sonmuntanergolf.com
Info: 18-hole golf course: Par 72
Golf Son Quint
Urbanización Son Vida
E-07013 Palma de Mallorca
www.sonquintgolf.com
info@sonquint.com
Info: 18-hole golf course: Par 72
Real Golf de Bendinat
Campoamor, s/n. Urb. Bendinat
E-07181 Calvià
www.realgolfbendinat.com
Info: 18-hole golf course: Par 70
T Golf & Country Club Poniente
Ctra. Cala Figuera, s/n
E-07181 Calvià
www.t-golf.club
info@t-golf.club
Info: 18-hole golf course: Par 72
Golf Santa Ponsa I
Av. Golf S/N
E-07180 Santa Ponsa (Calvià)
www.habitatgolf.es
golf1@habitatgolf.es
Info: 18-hole golf course: Par 72
Golf Santa Ponsa II
Av. Golf S/N
E-07180 Santa Ponsa (Calvià)
www.habitatgolf.es
golf1@habitatgolf.es
Info: 18-hole golf course: Par 72
Golf Santa Ponsa III
Av. Golf S/N
E-07180 Santa Ponsa (Calvià)
www.habitatgolf.es
golf1@habitatgolf.es
Info: 9-Loch Golfplatz: Par 30
Golf de Andratx
Carrer Cromlec, 1
E-07160 Camp de Mar
www.golfdeandratx.com
info@golfdeandratx.com
Info: 18-hole golf course: Par 72
Golf Maioris
Ctra. Cabo Blanco km 7
E-07609 Llucmajor
www.golfmaioris.com
recepcion@golfmaioris.es
Info: 18-hole golf course: Par 72
Golf Son Antem
Carretera Ma 19, Salida 20
E-07620 Llucmajor
www.sonantemgolf.com
mallorca.golfclub@vacationclub.com
Info: 18-hole golf course: Par 72
Golf courses south east Mallorca
Golf Club Vall d´Or
Ctra. Cala d'Or – Porto Colom, km 7,7
E-07669 S'Horta (Felanitx)
www.valldorgolf.com
valldorgolf@valldorgolf.com
Info: 18-hole golf course: Par 71
La Reserva Rotana
Ctra. Camí de Avall, km 3
E-07500 Manacor
www.reservarotana.com
info@reservarotana.com
Info: 9-Loch Golfplatz: Par 36
Golf courses north west Mallorca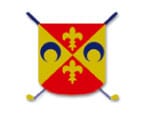 Golf Son Termens
Carretera S'Esglaieta, km. 10
E-07193 Bunyola
www.golfsontermens.com
info@golfsontermens.com
Info: 18-hole golf course: Par 70
Golf Park Mallorca Puntiró
Ctra. de Sineu, km 10
E-07198 Palma de Mallorca
www.golfparkmallorca.com
reservas@golfparkmallorca.com
Info: 18-hole golf course: Par 71
Golf Son Gual
Carretera Palma-Manacor, km. 11,5
E-07199 Palma de Mallorca
www.son-gual.com
info@son-gual.com
Info: 18-hole golf course: Par 72
Golf course north east Mallorca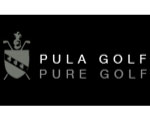 Pula Golf
Ctra. Son Servera – Capdepera, km. 3
E-07550 Son Servera
www.pulagolf.com
reservas@pulagolf.com
Info: 18-hole golf course: Par 72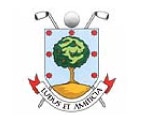 Golf Son Servera
Urbanización Costa de los Pinos
E-07550 Son Servera
www.golfsonservera.com
cgss@golfsonservera.com
Info: 18-hole golf course: Par 72
Canyamel Golf
Avda. d'es Cap Vermell, s/n
E-07589 Capdepera
www.canyamelgolf.com
casaclub@canyamelgolf.com
Info: 18-hole golf course: Par 73
Capdepera Golf
Ctra. Artá – Capdepera, km. 3'5
E-07570 Artà
www.golfcapdepera.com
info@golfcapdepera.com
Info: 18-hole golf course: Par 72
Club de Golf Alcanada
Golfclub Alcanada
Carretera del Faro s/n
www.golf-alcanada.com
info@golf-alcanada.com
Info: 18-hole golf course: Par 72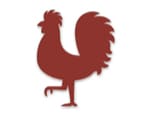 Pollenca Golf
Carretera Palma – Pollença, km 49,3
E-07460 Pollença
www.golfpollensa.com
rec@golfpollensa.com
Info: 18-hole golf course: Par 73